It's a new week, being that it is a Sunday, and Nichole has a new look!!! She's golden blonde!! She always kind of was golden blonde but winter had turned her hair ashy... Nic does not like ashy. Now she once again has the sun-kissed gold that everyone is so jealous of. Sunday brings the new week, the new look AND a new In My Mailbox post (hosted by the Story Siren). What did we get that's new? Not to confuse you we will do what we did last time we did a joint post and Nic will be in White font and Del will be that purplish chalky color. Chalky... not to be confused with Ashy. ;)
What's new for Nic:
The Hunger Pains by The Harvard Lampoon
Acquired via: Barnes and Noble
"Even if you love The Hunger Games, you'll still LOVE The Hunger Pains. It's really funny."
Nightlight by The Harvard Lampoon
Acquired via: Barnes and Noble
"I could reread this book over and over again. It is hilarious. It was about I went ahead and bought it."
Agreed... about time... book is crazy funny.
Del's new reads:
Arise by Tara Hudson
Acquired via: My Mommy bought it for me :)
"I feel like I've been waiting for this bleeping book for a year... Oh wait- "
Hehe Bleeping... GORGEOUS COVER!!!!
I'm thinking a shelf candy might be in this books future.
Lies Beneath by Anne Greenwood Brown
Acquired via: My Uncle
" Cool story with this one. Anne lives in Stillwater which is about 30 mins away from where I live and she is buddies with my Uncle. He ended up telling me about this book about a year ago and said he would send me a copy of it when it was all finished. I got a mysterious package in the mail early this week and BAM... Lies Beneath. Glad I didn't buy it at BN the week before like I had planned. :)"
Jealous...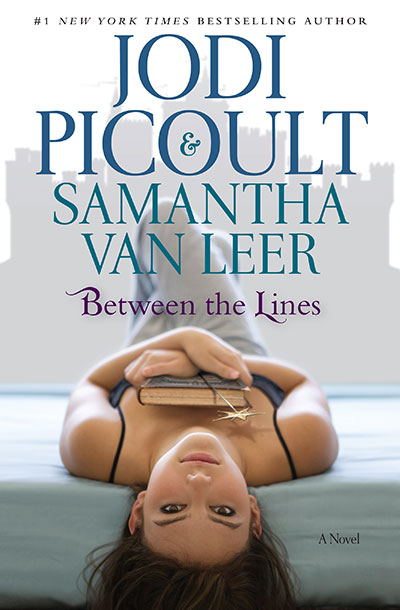 Between the Lines by Jodi Picould and Samantha Van Leer
" In the middle of this one right now. I love the premise it reminds me of The Great Good Thing, which I loved as a kid. It's a really refreshing read, especially after a Stephen King book."
Definitely going to steal when she's done
.
That's all we got this week. Stay tuned for tomorrow's Time Will Come Post.